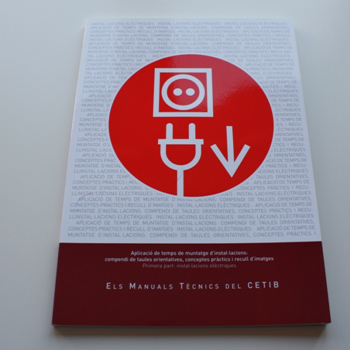 05 Jun

Manual de temps de muntatge d'instal•lacions elèctriques (Manual of assembly time of electrical installations)

Category: Technical Manual
Collection: CETIB Technical Manual
Language: Catalan and spanish
Summary: This technical publication of more than one hundred pages is a summary of my executions at SURIS,SL, company in which I am a partner, together with my friend Albert Segarra. Lots of practical data about assembly time, real images and practical concepts about high and low voltage electrical installations. It aims to provide both students and professionals with a lot of years of experience and practice in the design and assembly of all type of electrical installations.