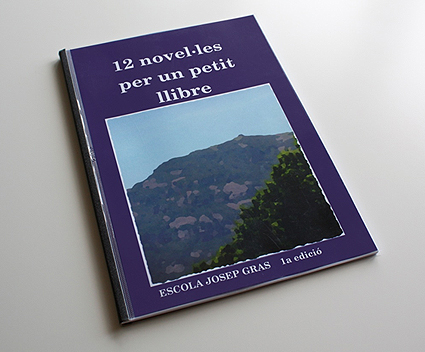 04 Jun

Dotze novel•les per a un petit llibre

Finally, the project "Let's act like novelists" has turned out successful. Last Friday 3 rd June we presented the book Dotze novel·les per a un petit llibre –Twelve novels for a little book– , written by the children from the School CEIP Josep Gras in Sant Llorenç Savall as a result of the exchange of opinions and ideas from the children, their teachers and me. The book contains twelve tales that the children started developing from an initial idea. Satisfaction was reflected in the faces of teachers, children and of course their parents. I wish we could repeat this experience very soon.

Find attached the book's cover and one of its original tales, together with the notes and corrections before it was published. This way you will be able to appreciate the work carried out.

Objective attained!